Lancia Fulvia Sport (Zagato) 1600
I cannot really remember why I got interested in old cars - I do remember always admiring Tim Taylor from Home Improvement, for slowly building up his Hot Rod.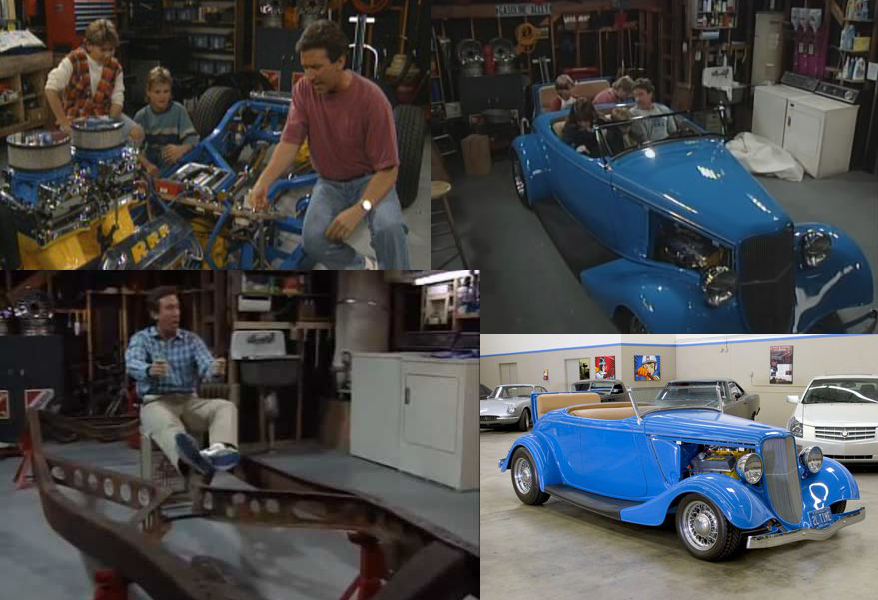 But what specifically got me to buy myself a classic car book and price index (Oldtimer Katalog Nr. 30: Europas größter Marktführer - Jubiläumsausgabe 30 Jahre
) slipped my mind.
Anyway, I went thought the book and looked for cars that have an interesting style, are not yet extremely expensive and have some kind of interesting history. The car that stood out in the end was the Lancia Fulvia Zagato.
Car #1 Vienna
So I started looking for those cars and there was even one 1972 1.6 being sold near Vienna for € 24500 at Jüly Oldie Point. Lena and I had a look at the car on a weekend sometime in 2015, it was a red 1.6 liter one. Lancia only built 800 of them.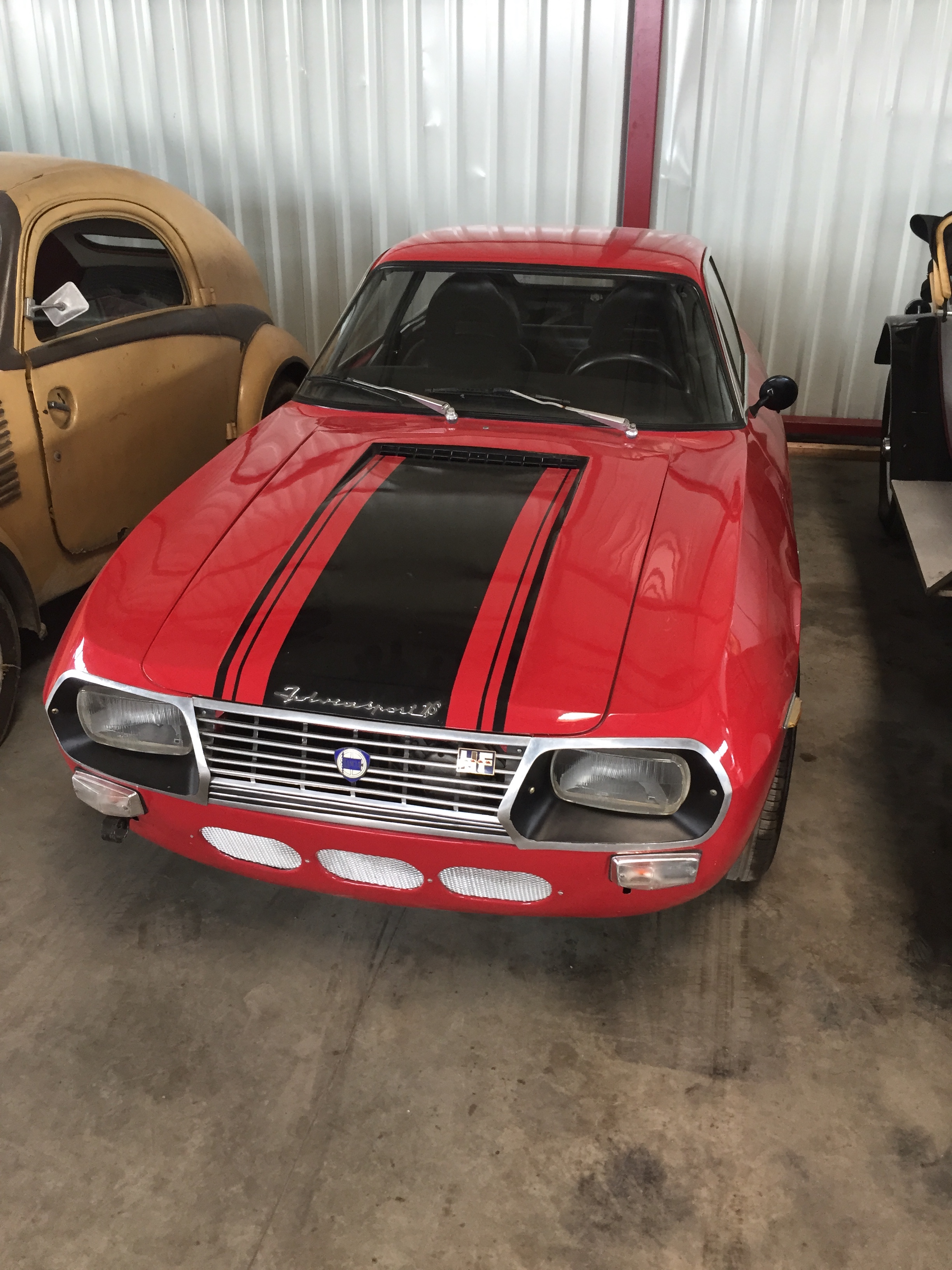 But the car was in a condition, that I didn't have the guts to buy it:
Broken windscreen
Doors did not close
Carburates where removed and seemed to have burned
Lot's of other things I don't rembember
Car #2 Amsterdam
Then I looked at a car in Amsterdam. The seller wanted € 30000 when I first saw the car online (maybe early 2015?) and € 35000 in November 2015: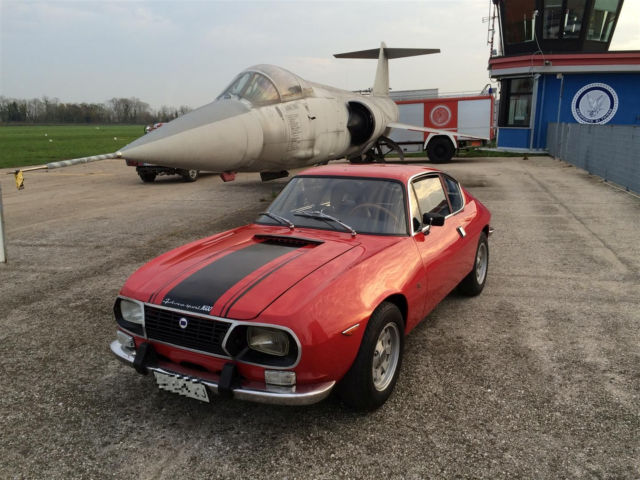 I did not buy the car (the last price was € 33000), because I was hoping to find one in better condition and maybe even cheaper directly in italy.
Car #3 Milano
So the next stop was Milano in Italy. I wanted to look at this car (which is currently still available): http://ww3.autoscout24.at/classified/274848683, so Lena and I flew to Milano over the weekend to also do some sight seeing.
By chance, there also was the Milano Classic Expo on the same weekend, where Lena and I went to on Saturday morning. Lots of great cars :-) We even saw (and heared!) a Lancia Stratos racing around a track.
At the expo, I also saw my orange Zagato for the first time, but more about that later.
So we left the expo to look at the red Zagato: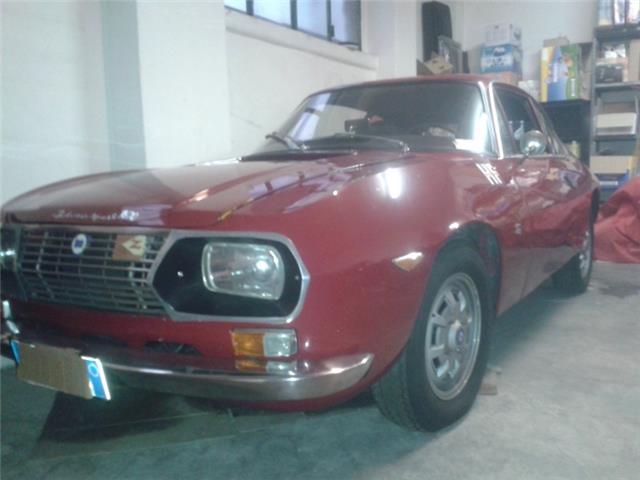 The owner was a private seller (a lawyer) and very nice, he picked us up from the hotel and showed us the car. He wanted € 40000, but I felt that the Zagato at the Expo was in better shape and much cheaper. So I offered him a much, much lower price, which he (as I expected) did not acccept.
Car #4 Milano
As already mentioned, at the Milano Classic Car expo, there was an orange Zagato for sale by a dealer (Grimaldi in Vigevano).
Here are some pictures of the car at the expo: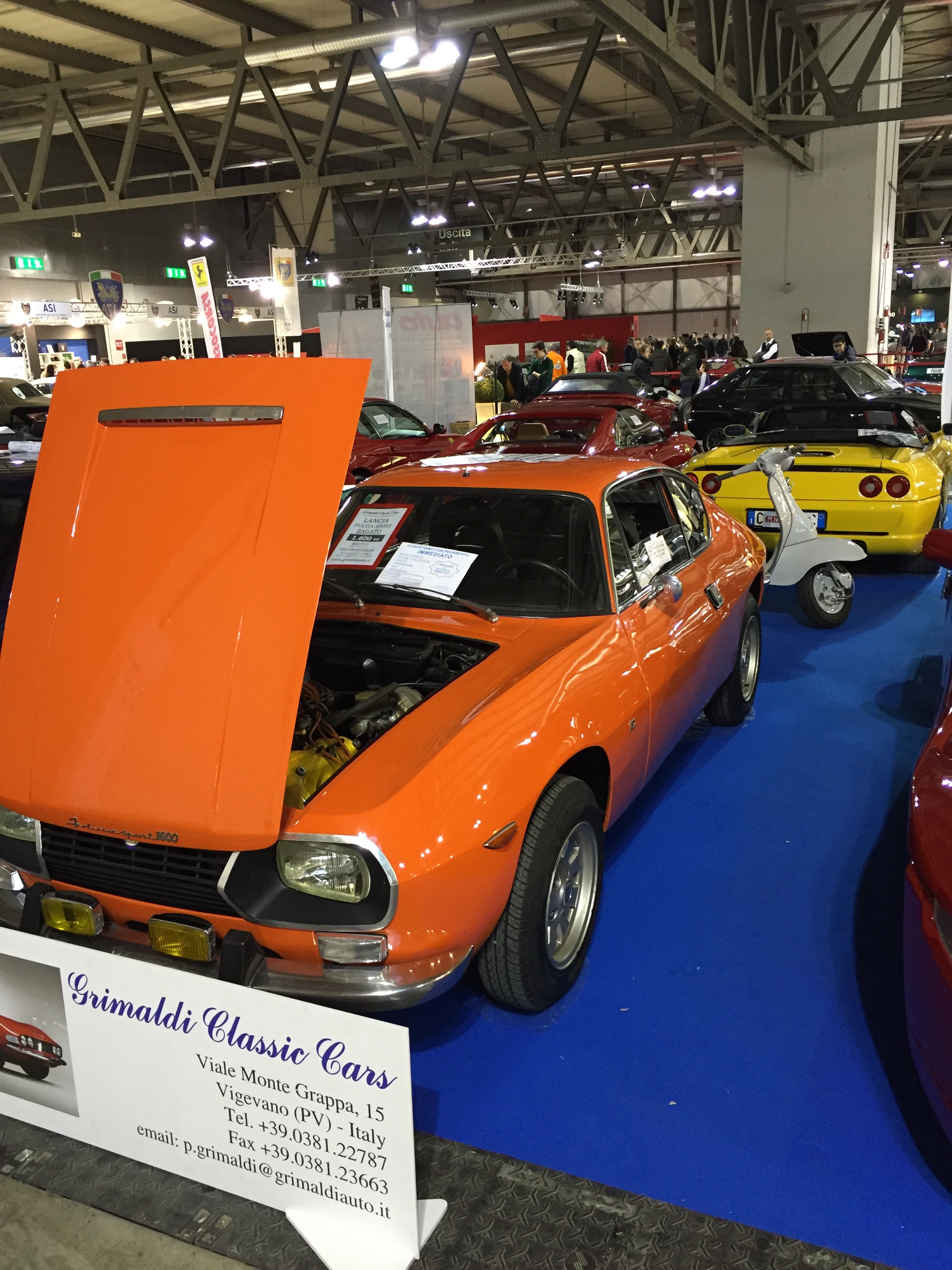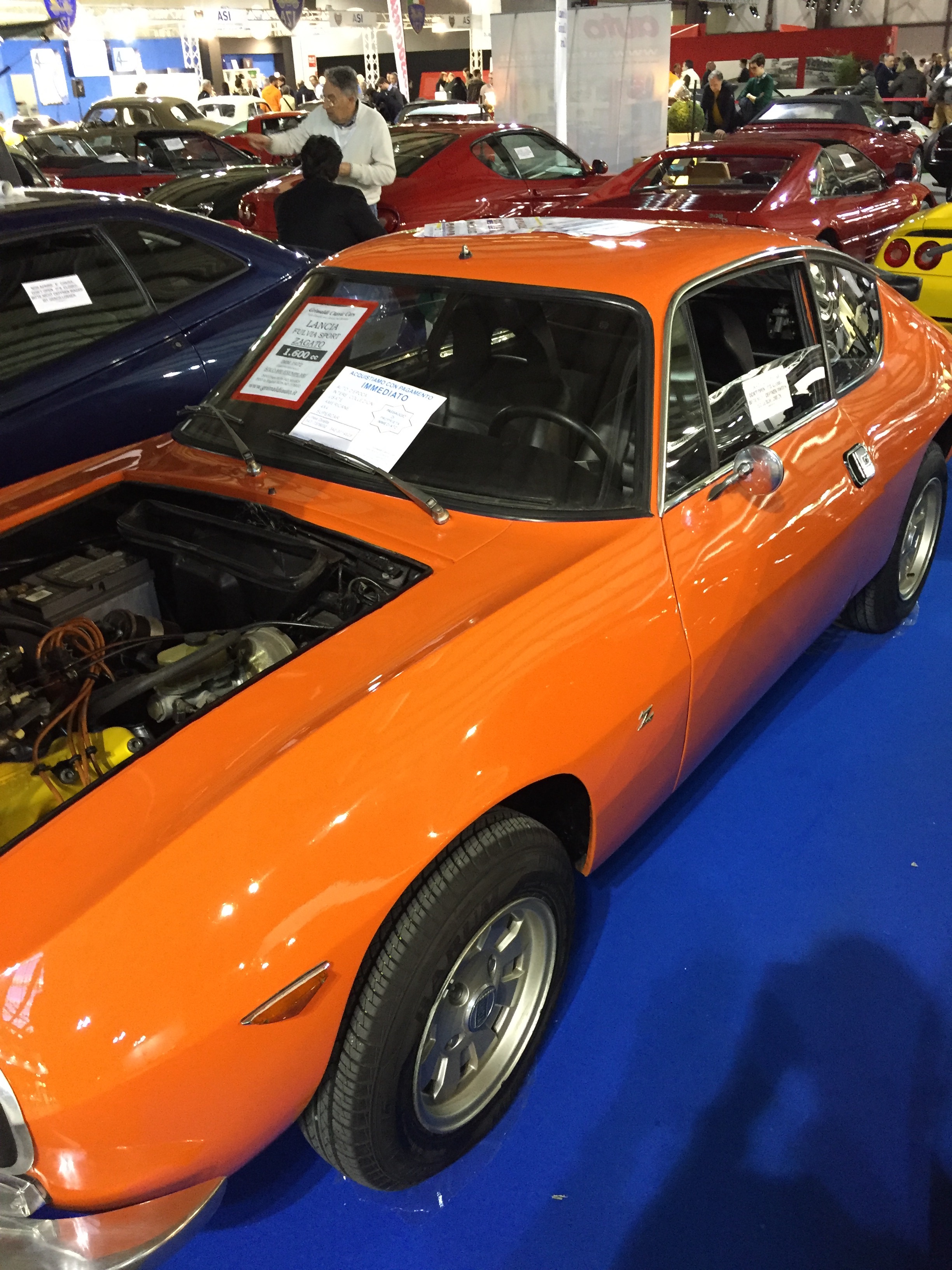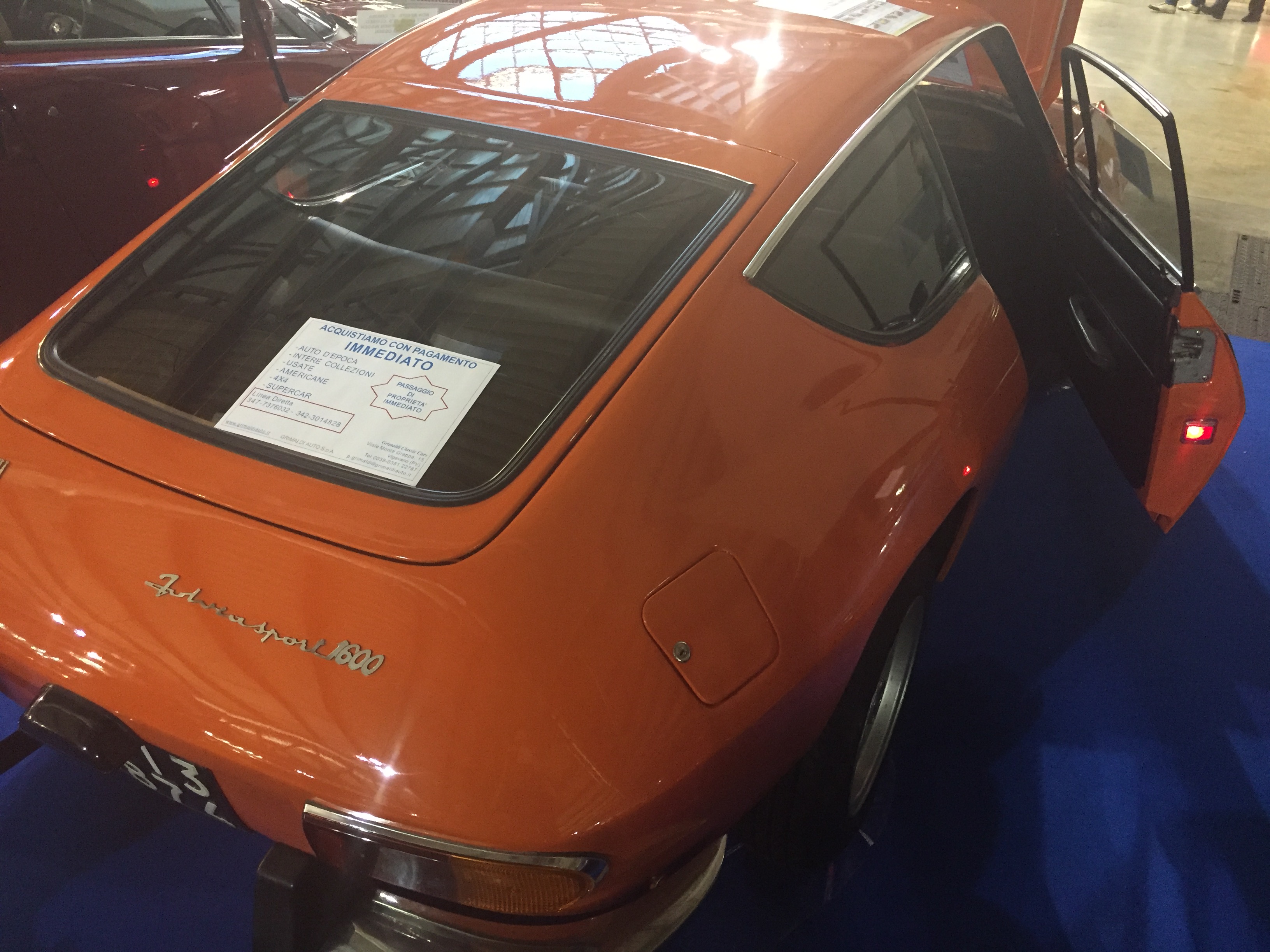 After the weekend in Milano I was back in Vienna and there was still no Zagato in my driveway :-/
Luckily, two weeks later I had a business trip to Milano and used the time to look at the orange one again. I took a test drive and inspected the car for 2 hours:
the engine was hot when I came there, but was running very nice otherwise
some coolant was leaking from a tube, nothing major
bumpers have quite a few dents
the dashboard is cracked not particularly nice
speedometer does not work
the door handles feel loose and they do not lock well.
some rust at the rear hatch, but overall I could't find much rust
But, from my limited knowlege, the car looked pretty complete.
So I pulled the trigger and made the dealer an offer that included transporting the car to Vienna. He accepted, we shook hands and I was the owner of a 44 year old car.
According to the dealer, the story of the car is: A guy bought it 20 years ago and restored it. Shortly afterwards he had a fatal car accident and the car stayed in his garage until his wife sold it to the dealer.
About two weeks later the dealer sent me a picture of the car being loaded onto a trailer: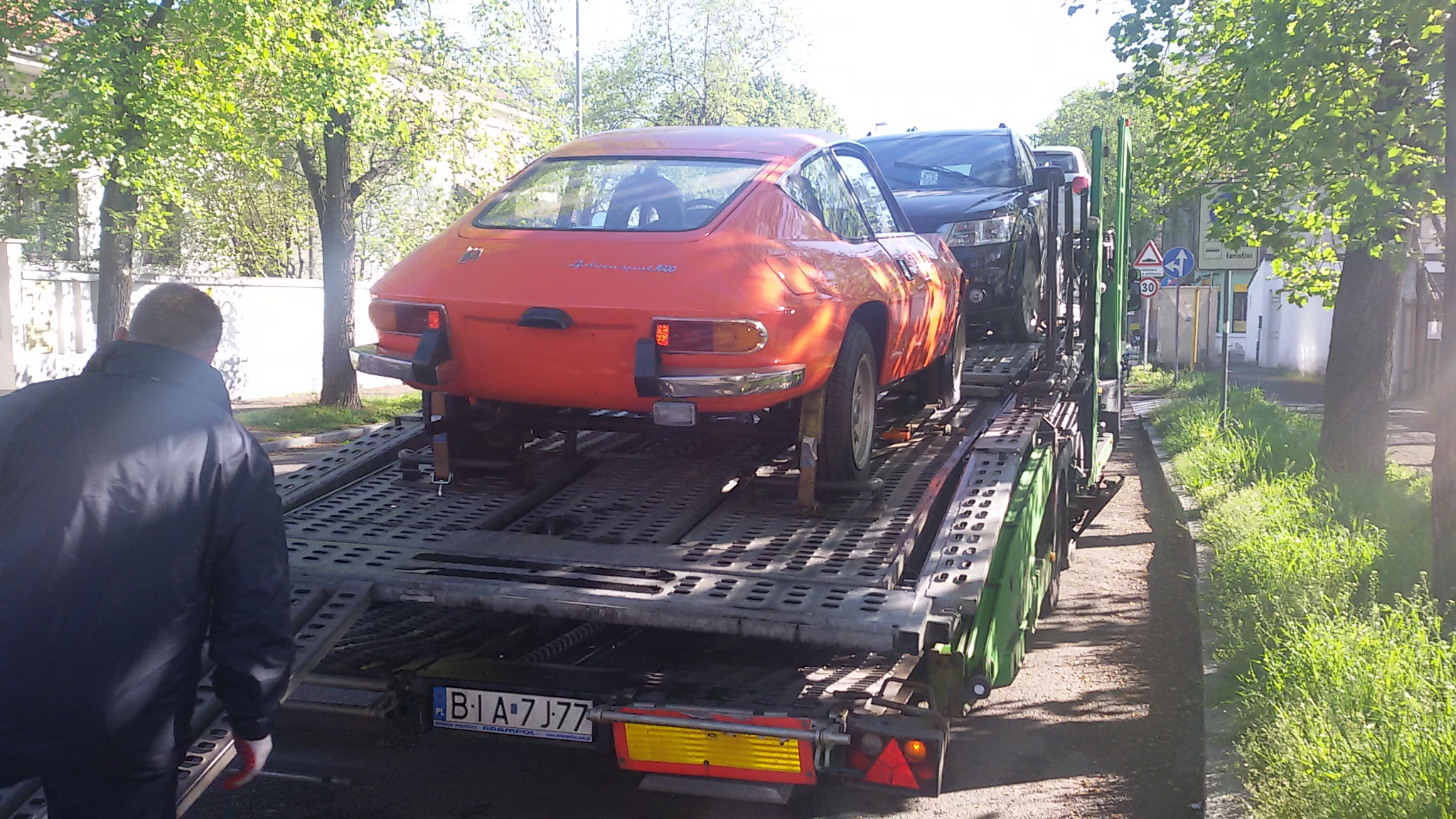 So on the 15th of April my Lancia Fulvia Zagato 1600 818.750 001490 finally arrived at his new home: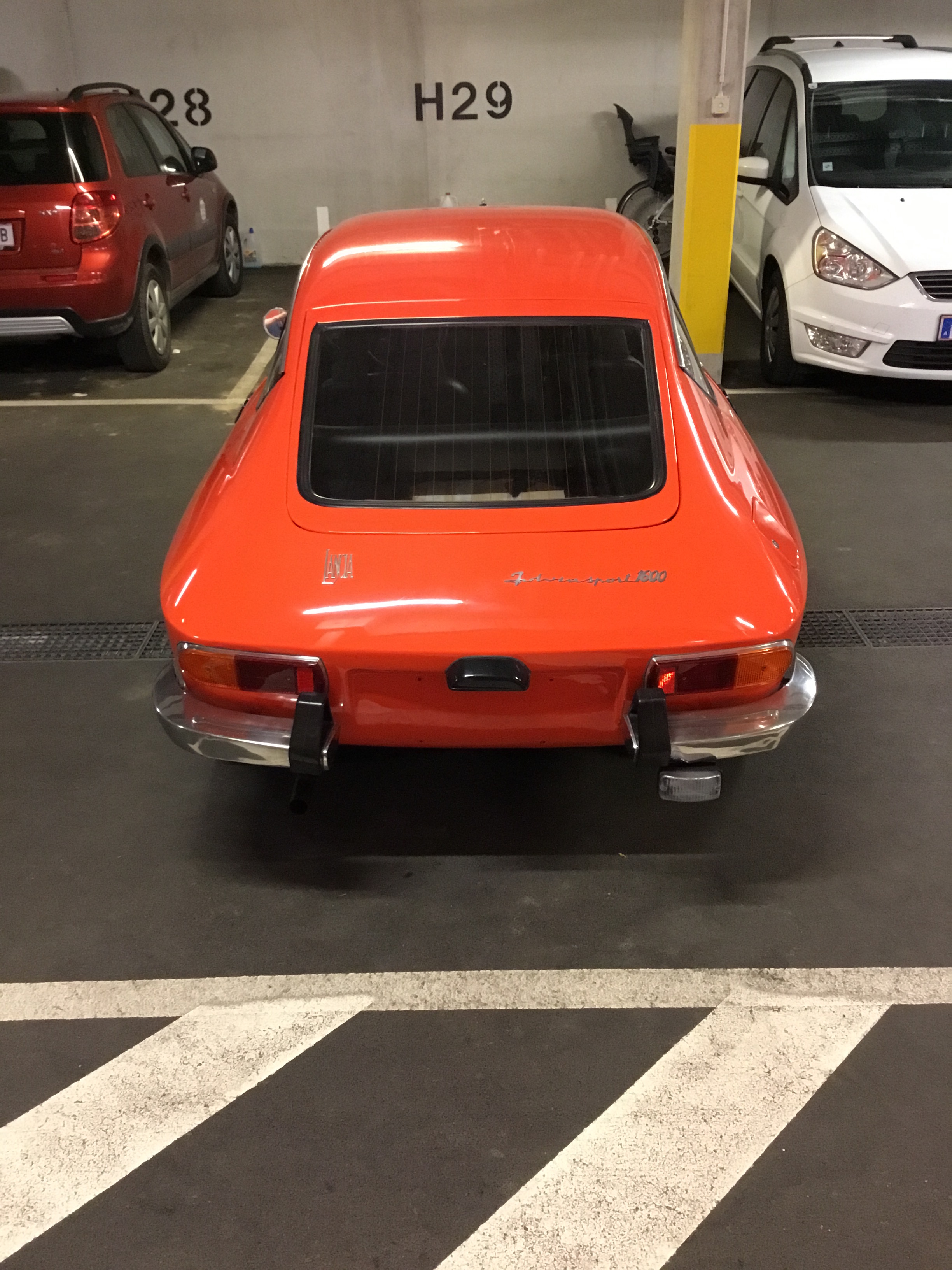 comments powered by

Disqus